Learn how to view the pricing of guest fees for a particular course, and what that rate includes.
Each club partnered with OpenRounds sets a Guest Fee associated with each round requested, which applies to all golfers, including the OpenRounds members and any guests. This fee includes cart and is typically the standard guest rate for unaccompanied play at each partner club. Coordinating play through OpenRounds does not add additional cost to your round.
The applicable guest fee will be displayed once you have selected a date and time within the "Book / Info" page. The request does not have to be officially submitted in order to see the Total Guest Fee.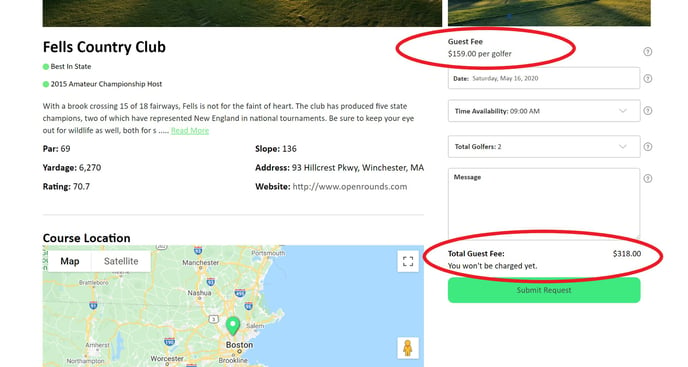 Note: There is a small credit card processing fee associated with each transaction (2.9% + $0.30), as set by the third-party payment provider.