Learn how to view the pricing of guest fees for a particular course.
Each club partnered with OpenRounds has the ability to set and charge a guest fee, which is typically the standard unaccompanied fee. This fee applies to all golfers, including the OpenRounds member and their guest(s). The applicable guest fee will be displayed once you have selected a date and time within the "Request a Round" page.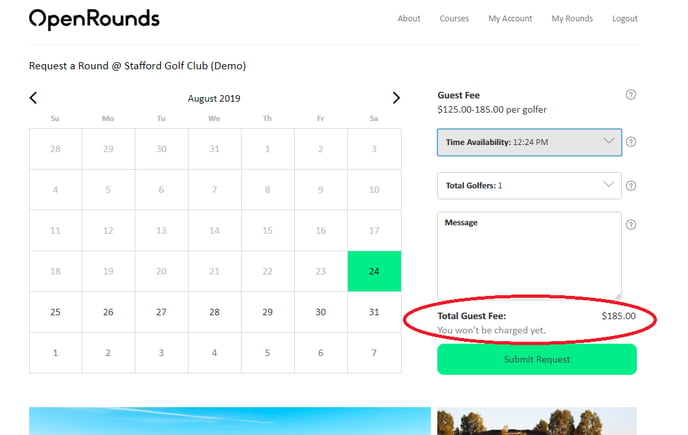 The request does not have to be officially submitted in order to see the price.